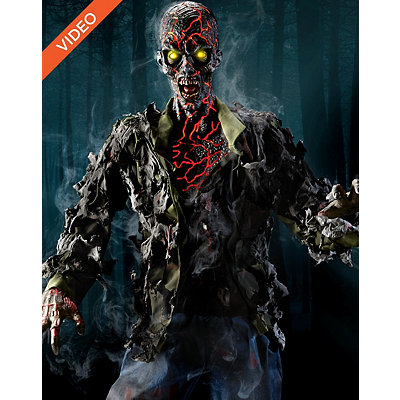 How does a six-foot animatronic smoldering zombie sound? Smiling? I thought so. Made popular by AMC's The Walking Dead, smoldering zombies are the latest addition to the seemingly unending variety of undead creatures to fear.
I found one on Spirit Halloween that immediately caught my interest, so of course I had to check it out and see if it was worth the hype.
Let me walk you through what I've found so you can make your own decision. I'll even provide a link to a demonstration video of the thing in action so you see exactly what I'm talking about.
Ready? Here we go…