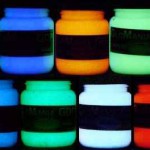 One of my favourite tricks is to apply invisible glow-in-the-dark paint — that is, luminous paint that glows in the dark after having been exposed to natural sunlight long enough — to my Halloween props and decor. The question is, where you can find the best one?
Initially I tried some cheap ones that didn't really glow much if at all because the pigment wasn't sufficient. Others work fine but only come in a couple of colours, usually in the blue-green spectrum. That said, I've now been using the ones by GloMania
for years and I'd definitely recommend them.
They come in a variety of vibrant colours, which is great when you want to emulate effects like blood splatter, slime, and yellow eyes. What I like the most about  is the fact that the paint goes on invisible and remains invisible in daylight. It adds a great surprise factor once the lights go out.
For example, I've applied yellow and red over the eyes of some of my larger props, only to have the eyes glow in the dark when people are dancing. Black lights don't interfere either, so if you're like me you might to add some blacklight and dance light effects to your dance floor as well. Try them for yourself – I've included an Amazon link for you below.
---
 The Verdict
Pros: Invisible in daylight, variety of colours, rich pigment
Cons: None
Patrick's Pumpkin Rating: 5/5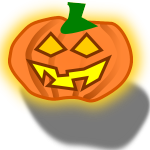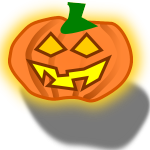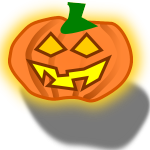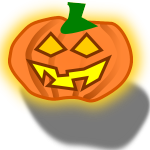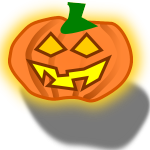 ---
Check out the Reviews section for more product evaluations, or get some party planning advice in the Hosting section.