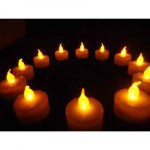 Looking for flameless candles to use as your Halloween flickering lights? I don't blame you!
If you've ever struggled to light a candle inside a jack-o-lantern or burned your finger while depositing a lit teal light inside a pumpkin, you know the hassles people go through for the classic beauty of a flickering flame.
I personally switched from real tea lights to LED battery-operated flickering lights because they're safer and last longer. I've tried different ones over the years, but found that I prefer the smaller teal light models because they're not as bulky as larger flameless candles and pumpkin lights. The ones I currently use are made by a company called Sodial so I thought I'd put together a review of them for those of you who may not have tried them before.
There are three main issues with traditional tea lights and candles that require a real flame:
Fire is a safety hazard (obviously). While it looks wonderful, a flame can burn your finger while trying to light it or secure it in place, and can spread to combustible surroundings like foliage and Halloween decorations.
Fire goes out. That beautiful flame can be extinguished by a gust of October wind blowing through the openings in your jack-o-lantern or around your candlestick.
Candles burn out. A standard tea light will only last a few hours, after which you'll need to replace it.
None of these issues exist with flameless tea lights, which is why I made the switch, personally. At one point these things were more expensive, but they're so affordable now that it didn't make sense for me to deal with the hassles of a real flame, particularly since I became a father.
In terms of brand, I'm partial to the Sodial flameless candles
because they work exactly as advertised, which as you know is extremely important to me, and they emit the right colour (fire-orange vs. white/blue), which is key to their realism. They also have nice soft-to-the-touch silicone tips, so they never get hot. These lights come in a pack of 12, so you'll never need to buy them again. They also have replaceable lithium 2032 batteries that last 100 hours or more. That's a lot of Halloween parties, although you can obviously use them for other occasions like Christmas or Valentine's Day.
You can check out these handy flicker lights for yourself via the Amazon link below. You'll be glad you did.
---
The Verdict
Pros: Safe, realistic, inexpensive, 100 hours, replaceable battery
Cons: None
Patrick's Pumpkin Rating: 5/5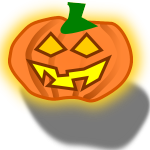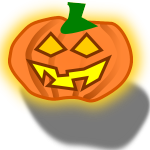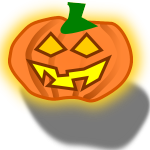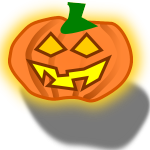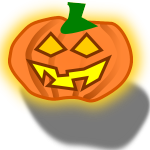 ---
Check out the Reviews section for more product evaluations, or get some party planning advice in the Hosting section.