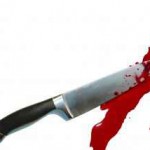 Want to know how to host a Halloween murder mystery party? These unique dinner parties can involve a lot of preparation, so you'll need to do some work in advance. Don't worry, though – these types of parties are a lot of fun if they're well executed, so it's important to ensure you plan and organize them properly.
Luckily, I've got some key tips and best practices to help you break down and simplify the process, starting with choosing the right murder mystery game.
---
Choose your Game
There are numerous murder mystery games available to purchase, including some explicitly designed with Halloween themes like witches and haunted houses. Some games can only accommodate a few people, while others can be expanded to suit a larger number of guests. You'll need to consider what your needs and preferences are and then decide which game will suit you best.
Once you've done that, be sure to purchase it long in advance before it sells out. Doing so will also ensure that you have plenty of time to plan and prepare accordingly. If you need help knowing how long in advance to plan your party, check out my post on that very topic here.
Amazon has a great selection of Halloween-themed murder mystery games
. If you live in Canada, you'll want to check out Amazon.ca's selection of murder mystery games
 instead.
---
Familiarize Yourself with the Game
Murder mystery game kits are by their very nature text-heavy, with numerous characters and plot twists. That means a lot of preparatory reading. As the host, you should also expect to have to answer questions before and during the party.
For both of these reasons, you'll need to ensure you're very familiar with all aspects of the story and characters well in advance of the party. It will help you plan and host the party with confidence, allowing the night to go smoothly and helping to immerse your guests into the experience.
---
Cast in Advance
Be sure to invite people who are likely to really get into the fun and the spirit of your murder mystery party. People who are too shy, embarrassed, or think that role-playing is silly aren't the crowd you want to attract to this type of party.
Once you know who you plan to invite, cast the roles in advance. This way, people will know who they'll be playing, which will allow them time to familiarize themselves with the role, get the appropriate costume, and prepare themselves for the big night. Additionally, if you happen to have to cast someone to play a character of the opposite sex, make sure it's someone who would be open to doing so.
If your guests need help finding costumes, guide them to the best places to buy costumes online.
Ask your guests to keep their character a secret from everyone who will attend the party, even their spouse or partner, unless you're deliberately casting them as a couple.
---
Set the Mood
Prepare the venue – oftentimes your home – with appropriate decor, lighting, and if applicable, background music or sound effects.
At the beginning of the party, you'll be responsible for introducing the game and launching the evening's fun. This is a key component of a successful murder mystery party, so be sure you remember to introduce:
yourself as the host;
each character one at a time so everyone knows who's playing who (or have the characters introduce themselves);
all known relationships between characters (but don't mention secret relationships); and
the object and rules of the game.
Encourage people to mingle so they can learn more about the other characters. If you notice people are simply standing around the television set drinking and chatting about the ball game, keep the action moving along by reminding them that the focus is to find the guilty party!
---
Offer a Buffet
A self-serve buffet is best suited to a murder mystery dinner party because it allows people to walk around, mingle, and investigate better than a sit-down dinner. If possible, design a menu that is as theme-appropriate as possible. You can find some great Halloween food and drink recipes in the Food & Drink section.
---
Use Safe Props
I don't recommend using weapons as props because people can get carried away and hurt someone or themselves. If they're using long weapons like swords – even foam ones – they can also accidentally knock something over.
Also, keep in mind that some props may, depending on the game, need to be very well hidden on a person and that can be hard to do. How, for example, does your culprit hide a large murder weapon or other object without anyone noticing? In these cases, consider printing the image (and possibly the name) of the prop in question on a card that the character can then carry instead. Just replace your regular printer paper with card stock, then print and cut to size.
---
Create a Memorable Death
When the time comes for the victim to be murdered, make it as memorable as possible. Turn off the lights suddenly, play a relevant sound effect (like a gunshot) if you can, and have the victim cry out if applicable. This will mean talking to the person playing the victim ahead of the party.
Each murder mystery game has its own directions regarding the death scene, but generally, when the lights go back on, the victim should be immobile, playing dead. You can even use washable, non-staining fake blood for effect. Let the investigation begin!
---
Give Prizes
Many murder mystery game kits come ready with certificates or other prizes to recognize  not only the winner of the game – i.e., the person who correctly identified the culprit – but also people with the best costume, best acting, etc.
If your kit doesn't include everything you need, consider buying small plastic trophies
 to recognize key players. It's an inexpensive way to put a smile on people's faces!
---
Have Fun
I shouldn't have to tell you this, but it's worth mentioning so you don't get too caught up in the preparation and responsibility. All work and no play make for a grumpy host. People tend to get their vibe from the host, so if you're not having fun, neither will anyone else.
Don't lose sight of the fact that this is a game and a party – two things that require fun!
---
Consider an After-Party
While alcohol is often served during a murder mystery party, it's usually done so sparingly so that guests remain focused on the game and things don't get out of hand. If your guests are particularly social and tend to stay up late, you can always plan an after-party for with music, dancing, and more freely-flowing drinks after the culprit has been identified and the winner awarded their trophy.
If you need help planning the after-party, check out my Halloween Party Planning 101 post.