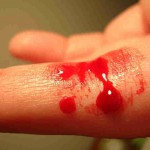 Increasingly, Halloween fans want to learn how to make their own washable, non-staining fake blood, ideally without food colouring, because stage blood is a key addition to so many costumes and effects. Sadly, the stage blood available in stores tends to stain, and ketchup-water recipes don't turn out well. Seriously, though: fake blood that won't stain – is it possible? Of course it is! Give me five minutes of your time and I'll walk you through a simple method for making your own realistic, non-staining fake blood.
Believe me, I understand the hassle of fake blood that leaves stains. I've had to wash stains from my skin, clothes, and towels, as well as from my walls after some Halloween parties. So without further ado, let's get right to my favourite method for making your own washable, non-stain version!
---
What You'll Need…
Let's begin by organizing everything that you're going to need. Fortunately, there are actually only three ingredients you'll need to have on hand to make your own non-staining fake blood. That's right – three steps, three ingredients. Here's what you'll need:
---
Methodology
As you may have gathered from the list of ingredients, the key difference between this and other types of homemade fake blood is the substitution of food colouring (which stains) with poster paint, which is a common type of children's washable paint (and hence doesn't stain).
Here's how to make your own non-stain fake blood in three easy steps:
Pour some corn syrup into a bowl. The amount you use will depend on how much blood you want to make, but as a starting point, just pour the same amount of corn syrup as you want for your finished amount of blood (i.e., if you want 4 ounces of blood, use 4 ounces of corn syrup).
Add a bit of red poster paint, using no more than a teaspoon to start. It's always easier to add more later if you need to. Mix well.
You'll notice that the blood will be rather bright. To darken it and get a more realistic look, mix in a small amount of cocoa powder. As with the paint, don't use more than a teaspoon to start. Too much cocoa can give the blood a granular texture.
And voila – you're done! Super easy!
Making your own stage blood is as much an art as a science, of course, so you'll want to practice until you find the exact combination that works best for the colour you're trying to achieve.
Hope this helps!
---
Get more helpful Halloween party tips in the Hosting section or look for some more party inspiration in the Ideas section.