Here's everything you need for a Game of Thrones Halloween party, including decor, costumes, invitations, food, drinks, and more. This is a popular theme this Halloween, so it's important to get it right. By following the tips below, you'll ensure you've covered all the bases, and you'll save a lot of valuable time too!
If you're new to hosting and need help planning a Halloween party in general, you might want to start with Halloween Party Planning 101. It covers the 12 things you must absolutely keep in mind when organizing a Halloween party.
If you're looking for costumes instead, check out the best Game of Thrones costumes you can buy.
And if you find that Game of Thrones isn't quite your style, check out the Ideas>Party Themes section for more start-to-finish party ideas!
---
Invitations
"If we die, we die. But first we'll live."
– Ygritte
Want to nail the Game of Thrones theme from the outset? Then your invitation needs to communicate that. You can pick up some ready-made medieval party invitations
 to save time.
If you'd prefer to make your own invitations, which I always recommend, try doing what I do and use worn-looking parchment-style paper
. If you're typing them rather than writing them by hand, be sure to use a font that resembles a fountain pen. I use the Viner Hand ITC font.
Roll up the invitations that will be delivered door-to-door just like scrolls. Tie them with a strip of black or orange leather, and then deliver them in person. Invitations for people who live too far will need to be folded and mailed through your regular postal service.
---
Decor
"The night is dark and full of terrors."
– The Night's Watch
To pull off the Game of Thrones theme, you need to recreate the world of Westeros, Essos, and Sothoryos so that your guests are instantly immersed in it when they arrive.
That means you'll need to recreate a medieval ambience that's as accurate as possible, but you'll need to populate it with instantly recognizable Game of Thrones pieces as well. To achieve this, banners, maps, tablecloths, and props like wall-mounted shields and weapons should absolutely top your list.
To help you get started, here are some key decorations and design elements you might want to get your hands on to set the stage for your Game of Thrones Halloween party:
---
Food
"What? Nooooo. Pork sausage. You think I'm some sort of savage?"
– Ramsey Snow (Bolton)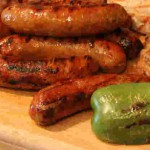 If you're familiar with the show, you'll know that pork sausage would be top of the list, along with and pigeon pie (use chicken pot pie and simply rename it when you serve it).
Keep in mind that simple, hearty food is definitely best for a Game of Thrones party. Consider serving things like meat, bread, fruit, and cheese. Roasted turkey legs are especially great for any medieval-themed occasion, as are large potato wedges.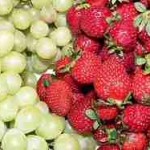 If you're concerned about food allergies, I'd recommend using my free Halloween food labels to identify your dishes for your guests. Since they can be customized, you can also use these labels to re-brand classic favourites to fit better with a medieval theme (e.g. chicken wings can become raven wings, or the aforementioned chicken/pigeon pot pie).
Ancient seafarers and travelers usually brought salted food with them during just about any voyage, so things like beef jerky
and corned beef
 are good snacks to include as well.
---
Drinks
"
Everything's better with some wine in the belly."
– Tyrion Lannister
Wine, beer, ale, and mead are all excellent choices for a Game of Thrones party! Luckily, you can find all of them at most liquor stores. I'd recommend serving specialty beer, as I doubt the Lannisters would drink Coors Light or Budweiser. Go to your local beer or liquor store and inquire about some nice craft beer, ale, and mead.
If you want to add a touch of Halloween to your beer, consider making a batch of pumpkin spice beer (I share the recipe in this post).
Once you have your drink menu figured out, you need to go the extra step and think about your glassware. What better way to serve your drinks than in a medieval goblet
 or drinking horn tankard?
 Serving shots? Then you might want to consider doing so in a Hodor shot glass
! And if you're serving wine, you can easily add a touch of Westeros to your existing wine glasses with branded Game of Thrones house sigil wine charms.
If you're serving mixed drinks, consider adding black sword cocktail picks
 as a simple, inexpensive way to add a touch of fantasy to them too!
Responsible guests consuming only non-alocoholic drinks can also join in the fun, and have their drinks be served in 4 ¾" tall Game of Thrones stainless steel cups
.
---
Extra Touches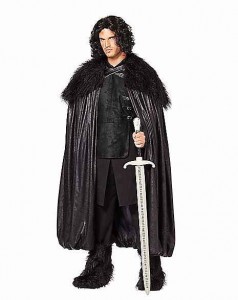 Serving your food on medieval-themed plates, napkins and cutlery will definitely enhance the mood

Be sure you and your guests know where to find the best Game of Thrones costumes and get them ahead of time, as they will likely sell out quickly

Medieval and Renaissance music is a great enhancer of mood and ambiance, so be sure to have some playing in the background when your guests arrive
If you have younger guests like teenagers and don't mind adding a touch of cheesiness to your party, you can play musical chairs with medieval music, but call it the "game of thrones"
---
Want more? Visit the Food & Drink section, get some party planning advice in the Hosting section, or check out the Ideas section for more inspiration.
If you have a question or comment, please feel free to post it below. I'm more than happy to help and usually respond within a day or two!