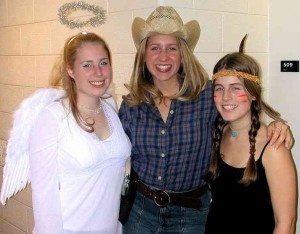 Stressed about your first time hosting a Halloween party? Don't worry. Here's a list of the 10 most common party planning mistakes beginner hosts make — and how to avoid them!
There are lots of mistakes people can make, but here I'll focus on the ones most likely to be made by new or inexperienced Halloween party planners.
---
10. Not Informing Your Neighbours
Let your neighbours know you're having a party well in advance. This isn't just common courtesy, it helps mitigate any concern or complaints around loud music and shouting, including possible calls to the police. It also gives them the option to go out or leave town for the night if they prefer. I like to simply invite my neighbours to the party themselves. Even if they can't always make it, they appreciate the invitation. Some have even offered up their driveways for additional party parking in the past!
---
9. Not Introducing Your Guests
Odds are that not everyone at your party will know every single guest, so make it a point to introduce people to others they are meeting for the first time. In addition to reflecting well on you as a host for using proper etiquette, doing so will also break the ice and encourage people to mingle at your party, thus increasing the fun and success of your night!
---
8. Overindulging At Your Own Party
You're the host, not a guest. Don't overdrink or overindulge to the point where you're left embarassed, or worse yet, unable to take care of your guests. Things need to go smoothly, and you're in charge of that. If your guests end up having to carry you to your own bed, you've gone too far. No one is saying you shouldn't have fun at your party — after all, people will loosen up as much as you will — but remember that as the host, the responsibility for everyone's enjoyment and safety ultimately rests with you.
---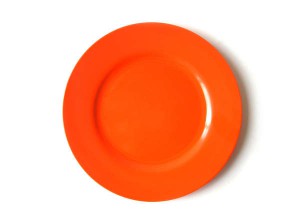 7. Not Serving Enough Food
Serving too much food is a common mistake — as is force-feeding your guests — but not serving enough food is even more so.  You may not need to serve a full-course dinner if your party starts later in the evening, but too many people forget that you need to feed your guests some kind of finger foods at least twice (once near the beginning of the party and once at midnight). Food helps keep stomachs satisfied and absorbs alcohol, as any bartender will attest. Depending on how late your party goes, you may need to have food available either throughout the night or every 2-3 hours. Just make sure you don't leave anything out that get spoiled and make people sick.
---
6. Cleaning Up In Front of Guests
Did a guest spill a drink? Don't freak out. Clean it up just enough so no one slips on it — safety first after all — but don't turn the lights on and break out the mop and bucket. Nothing kills a party like giving your guests the impression that it's post-party cleanup time. Also, keep in mind that constantly picking up after your guests and tidying up takes you away from your key role: hosting. Either get some helpers or leave the bulk of the cleanup for the following morning, or you'll risk missing out on your guests and making them feel like they've imposed simply by being there.
---
5. Not Thinking Through the Music
Get a DJ or set up a playlist, but make sure the music you select suits the crowd and the mood. Random songs won't do it, so you need to think through how you want the night to go and what kind of music you'll need. As mentionned in Halloween Party Planning 101, this is the area where I typically spend the most time, and for good reason. If your party's around the corner and you haven't given any thought to this yet, don't panic. You can always use my ready-made Halloween dance party playlist. You're welcome. 😉
---
4. Getting Stuck on Your Theme
Okay, so you're throwing a themed Halloween party and someone didn't follow all the rules, or — gasp! — didn't even wear a costume. Don't stress. Parties are intended to be fun and bring people together, so don't make those who either missed the memo or couldn't afford to include every detail feel alienated or left out. Welcome them with open arms and a smile. Your attitude and openness will determine the success of your party — and any future ones you may want to host.
---
3. Not Providing Enough Parking
Make sure your guests know where to park if you don't have any parking spaces at your place. It's important that they know where to find free (or at least cheap) parking nearby, and that they're aware of what to do to avoid getting a parking ticket. You don't want anyone associating your party with a hefty fine or overall parking hassles.
---
2. Not Considering Overnight Guests 
Invariably, some people may very well need a place to sleep even if they didn't think they would (signs of a good party by the way). Perhaps they simply forgot to ask if they could sleep over, assuming that you would have plenty of room and you'd say yes. Be sure to prepare for unexpected overnight guests by having spare sets of clean sheets and pillows around, along with some inflatable mattresses if need be.
---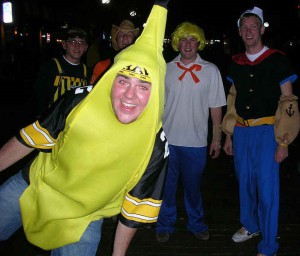 1. Taking Yourself Too Seriously
"I had all these activities and games pre-planned, but some people don't seem to be interested in them."
Seriously, let it go. Whether it's your activities, the party theme, or the cleanliness of your space during the party, let it go. Absolutely nothing is worse for a party — or your reputation as a host — than getting caught up in rules, regulations, and "the way it was supposed to go."
I've seen hosts get so caught up with trying to make a positive impression by having everything go perfectly according to plan and without a hitch that they actually ended up making a negative impression. You don't want to be the party-pooper at your own party.
Breathe. Are people having fun? Yes? Is anyone getting hurt? No? Then relax, have a glass of wine, and go join your friends. It's a party after all!
---
Need more party planning advice? Check out the Hosting section, or select a fun theme for your next party in the Ideas>Party Themes section.