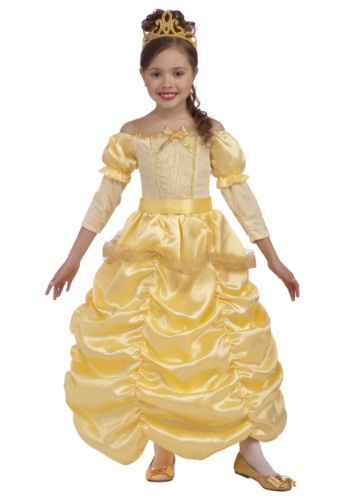 Check out these ideas for a princess party to remember! From decorations to invitations, to food and games, I've got you covered. I'll help you ensure you've considered everything you'll need and provide some great inspiration along the way. By guiding you through the party planning process, I'll make it easier for you to organize the event, saving you time and reducing stress!
Before we start, a word of advice. If you are fairly new to entertaining and would like some help on how to plan a party in more general terms before focusing on the theme, I'd recommend that you check out the Hosting section for additional help.
---
Invitations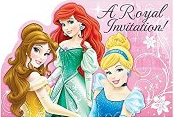 Set the mood for your princess party from the start by selecting invitations that match your theme. Is it a generic princess party or a Disney Princess party? Is your party based on one princess in particular?
Being clear about the theme helps heighten your guests' anticipation for the party and lets them know what to expect and how to dress (if it's a costume party).
Fortunately, you can find all kinds of princess-themed invitations on Amazon
and at countless party supply stores.
---
Special Guests
"If you keep believing, the dream that you wish will come true."
– Cinderella
Hiring a professional princess to attend your party is the single greatest thing you can do to enhance the event, if you can afford it. They usually spend a couple of hours entertaining the kids, singing songs and playing games. They'll also socialize with the kids, take photos, and answer all kinds of inevitable questions only kids will think of, like "How's Prince Charming?" or "Where's Olaf?" In short, they bring an unmatched level of magic to the party, and free much of your time while they're engaged with the guests.
Personally, I strongly recommend Princess Paige (pictured) if you're in Ontario, Canada. She attended my daughter's birthday party as Anna from Frozen and the kids absolutely loved her. She performs as various other characters as well. For me, the best part is that she's also an incredible singer — her voice mesmerized all those in attendance, including adult musicians!
---
Decor
Aside from a special guest, decor is the other main element in setting the mood for your princess party. Fortunately, you can find most of what you'll need on Amazon
, which makes life so much easier.
But what to get? Here are some ideas you might want to consider in order to set the stage for your princess party:
Pink and white balloons (or light blue/aqua for Frozen parties)
Tiaras and gold crowns
Magic wands
Glass slippers
Treasure chests
Pink or red carpet runner
Princess posters
Door curtains
Glitter
Confetti
Princess carriage pinata
Hanging paper chandelier
Pop-up castle table toppers
Snowflakes and snowmen (for Frozen parties)
Kiss The Frog party game
Plastic swords, shields, and axes
---
Food
Keep in mind that simple, hearty food is definitely best for a princess party as the menu should be reflective of the Middle Ages or Renaissance periods. Consider serving things like meat, bread, fruit, and cheese. Roasted turkey legs are also really well-received at any medieval-themed occasion, along with large potato wedges or roasted half-potatoes.
For dessert, princess cupcakes, Jello-O castles, and gold chocolate coins and are always popular! I also like to place white chocolate or caramel chips inside fresh raspberries for a fun and tasty treat
---
Drinks
While you'll want to offer your guests a variety of drinks at any party, I like to keep as many of my offerings as possible pink for this type of theme, so I make sure I offer fruit punch, along with milk and water of course.
Tea is also very dainty and a propos – many people like to make their event a princess tea party, which can be a great idea and lots of fun. On the alcoholic side, consider red wine if you have adult guests.
Once you have your drink menu figured out, you need to go the extra step and think about your glassware.
What better way to serve your drinks than in a princess cup or a medieval goblet?
Check out the Food and Drink tab for more ideas.
---
Extra Touches
Serve your food and drinks on princess-themed tableware to enhance the mood
Be sure you and your guests know where to find some good princess costumes and get them ahead of time to ensure the one they want is still available in their size
Encourage boys to come dressed as princes, knights, or pirates if you're having a costume party
---
Need more inspiration? Check out the Ideas section.
As always, please post any questions or comments below. I'm here to help!