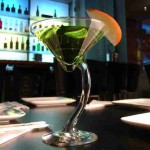 So you're hosting a Halloween party and you need some ideas for how to set up your bar? No problem! I'm here to help with some Halloween party bar ideas that will ensure your event is set up for success.
Drinks, like music, can quickly make or break a party, so they are an very important consideration. You'll need to think about things like what to serve as well as where and how to serve them.
Let's take a quick look at each of these key points to ensure you've covered all your bases.
---
What to Serve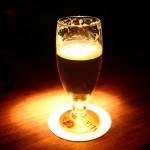 Depending on the age and tastes of your guest list, you'll need to decide whether you're serving alcohol or not. Since you're reading this post, I'm assuming you will be.
Be sure to serve a varied selection of alcoholic beverages including wine, beer, coolers, and mixed drinks. If possible, find out what your guests like to drink ahead of time. You can check out my favourite Halloween alcoholic drink recipes for inspiration.
If you're hosting a Bring-Your-Own-Booze (BYOB) party, make sure people know this in advance. In this case, I would recommend still having some drinks on hand in case people run out. You don't have to advertise it, just keep them stocked somewhere as backup.
Regardless of other details, always have non-alcoholic refreshments available, including water, soft drinks, tea and coffee. I like to serve a non-alcoholic eyeball fruit punch at my parties.
---
Bartender
Do you have a bar? If so, will you be serving drinks yourself from behind the bar or hiring a professional bartender? If it's the latter, make sure you book them well in advance of your party and ensure they are properly certified (e.g. here in Ontario, Canada, we need to ensure they have their SmartServe certificate).
Keep in mind that if you're hosting at a hall or other professional venue, you will likely have to hire a fully qualified bartender. Some venues insist that you use one of theirs.
---
Self-Serve Setup
I usually serve mixed drinks from behind the bar myself, but leave the bar open for people to help themselves whenever I have to step away. Lately though, I've been designating one or two friends to help me with the bar, because guests have a tendency to get intoxicated and messy, and usually forget to restock the fridge.
You can also opt for a self-serve setup. Prepare a tray with a few bottles of liquor and mixes along with tumblers and stir sticks so people can make their own drinks. A beer keg is always a popular choice as well.
Regardless of your setup, you should have a refrigerator nearby for cold drinks. Personally, I have a small one behind the bar, but will be adding a full-sized refrigerator in the rec room accessible to my guests so people can help themselves to bottled drinks like beer and coolers throughout the night.
In the case of a BYOB party, people might want to bring their own coolers with beverages. These have a tendency to double as seating in my experience. Be sure to provide hand or dish towels so people can dry their bottles when they pull them out of the ice. The last thing you want is someone slipping and falling.
---
Food
If you're serving drinks, make sure you serve food at midnight to help people absorb the alcohol — finger foods are fine. Check your local bylaws to determine whether you need to serve food at the beginning of your party. I usually have food available throughout the night.
---
Last Call
If you've rented a hall, you will usually need to stop serving alcohol at 1am and be out of the venue by 2am. Check with your local bylaws and the venue's management to confirm these details ahead of time.
If the party is hosted on your personal property, your guests can keep enjoying themselves for as long as they — and you — like. That said, be aware that in many areas there are liability laws if someone gets into an accident after leaving your home intoxicated. I strongly recommend that you make sleeping arrangements or provide alternate transportation for guests who have had too much to drink.
---
I hope you found this post helpful. Please don't hesitate to leave your questions or comments below!
For more ideas, check out these fun Halloween bottle labels, or get party planning advice in the Hosting section.